Video marketing is everywhere—and it's time that we all get on board. If you have an eCommerce business and you want to start integrating video, you've come to the right place.
There is no shortage of data on the success of video marketing for eCommerce:
Let's take a real-life example to illustrate what all these numbers really mean for actual businesses like yours.
Step2, the leading manufacturer of preschool products and kids toys, boasting some 200 products. They put together a video marketing plan to help increase sales from their website and partner stores.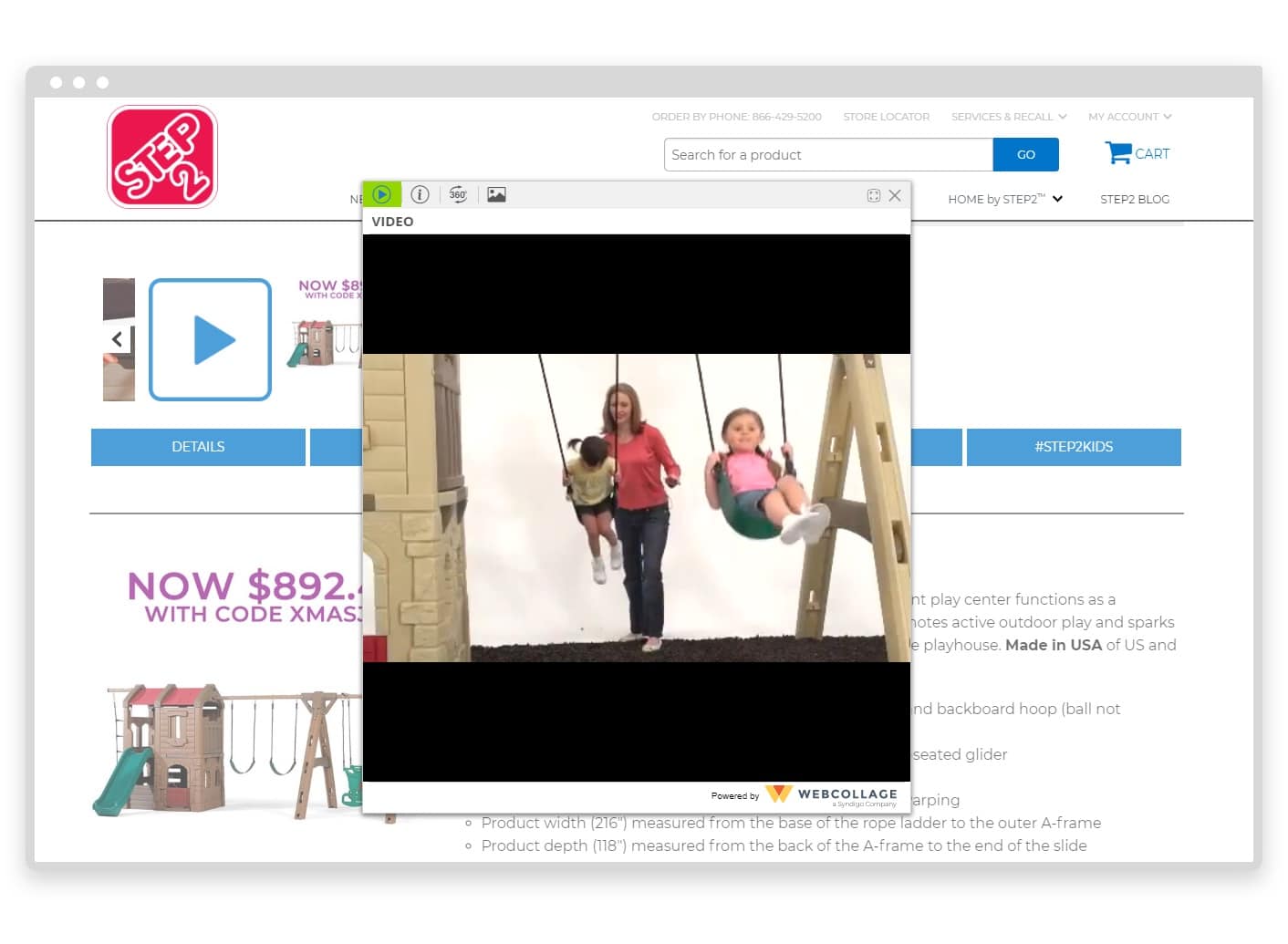 After implementing their plan, Step2 found that viewers of their product videos are 174% more likely to make a purchase than non-viewers.

Why is video so effective in marketing? By integrating video into your marketing efforts, you can capitalize on your audience's clear desire to experience your products in a way that's proven to increase sales. Online video has securely planted its feet in the lives of people of all ages and there's no reason to think it's going away anytime soon.

Navigating this new marketing format can feel like wading through murky waters, but just know that it's not as difficult as you might think.
In this article, we'll help you overcome some of the most common obstacles that you might face when tackling eCommerce video marketing as well as some helpful tips and hacks that will help you take a business to a whole new level.
The Top 5 eCommerce Video Types for Conversion
Here are the 5 types of eCommerce videos that are proven to help boost sales and increase conversions.
1. eCommerce Product Videos
A product video highlights your products, their benefits and/or how to use it in everyday life.  While many product videos include narration or dialogue, you don't always need it. Take, for instance, this example from Solo Stove.

It is only 90 seconds long with no narration and yet, you're able to see how they can easily use the product and how it benefits the family. Nothing about it is pushy, boring, or over-the-top but it draws you in and keeps you watching. Basically, we love what they're doing.
This is a good example of how product videos can be simple and still do the job of bringing in more sales.
Hubspot found that 90% of consumers say product videos help them make purchasing decisions.
Naturally, this type of eCommerce videos is a great place to start and should be at the top of your list.
If you want to figure out how to create a product video that stands out from the rest, we suggest going through a list of questions similar to these to give your idea a quick QA check.
Ask:
Does my video need/have engaging dialogue that resonates with my core audience?
Have I found the sweet spot between a video that is long enough to explain my product's benefits and short enough to keep them interested?
Is the content of video relatable to my core audience?
Is audio free from distracting background noise?
Does the tone of the video stick to my brand's voice?
Do the transitions in my video keep the feeling that it's moving along without losing quality?
For some examples of great product videos, check out this list that BigCommerce put together.
Pro-tip: Take a look at your competitors and study their product videos. How much engagement are these getting on social? How many views on Facebook or YouTube? What are people saying in the comments?
Take note of which perform the best and then take that new-found knowledge and create your own top-shelf video to rival the rest.
2. Product Demos and How-to Videos
Demos and how-tos are a more specific type of product video. The goal here is to educate the viewer about the product and demonstrate the product in action.
So, how often do people actually watch these videos? Short answer: very.
Back in 2015, Think With Google found that searches on YouTube for how-to videos were growing 70% year-over-year, and more than 100 million (!) hours of how-to content was watched in North America.
We've seen many eCommerce brands take the idea of demo/how-to video content and customize it to fit their audience.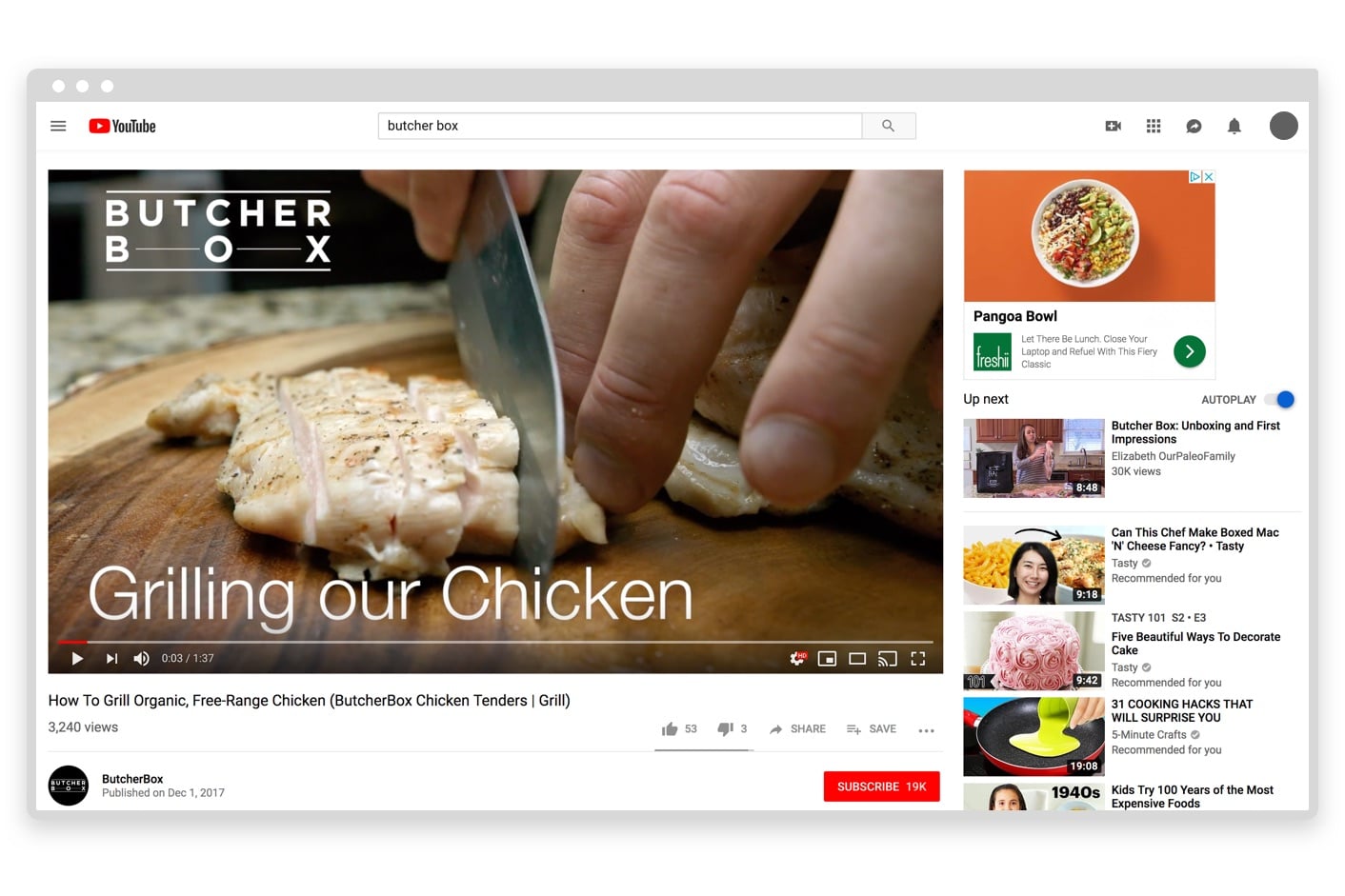 For example, ButcherBox produces recipe tutorial videos to teach their customers how to cook with their products.  Another good example is Dawn Dishwashing Liquid that put together a series of unique demo videos by highlighting how their product could gently clean ducks covered in oil from an oil spill.
Whether or not you have your any great ideas, it's always smart to look at your competitors for other insights.
Taking it a step further and consider video influencers who attract your target audience. What type of how-to videos are they creating? Is there a way to team up with them for a future video? It never hurts to reach out and team up with influencers who can help increase brand awareness while sending a primed audience to your online store.
Pro-tip: Think outside the box a bit here. Are there other products that are successful and complement your own? How can you use those products to create how-to videos that still let your brand shine? Where's the cross-section of a problem or question your audience has and how your product can help? Asking questions like this can help you come up with great ideas.
3. Product Reviews
In a perfect world, we would all love to personally touch, hold, see, feel, or even eat every product we're interested in. But most of us don't have the time or money to spare so we turn to the next best thing: Product reviews. While most product reviews videos are created by users, brands often invest in promoting the positive reviews.
Product review videos are everywhere. Get on Facebook, Instagram, YouTube, or Google and you're sure to find them floating through your feed or popping up in searches.
But there's something really great about product reviews.  Even if 100 people review the same product, each of them will be unique because reviews often highlight features, benefits, and downsides based on the individual's preference.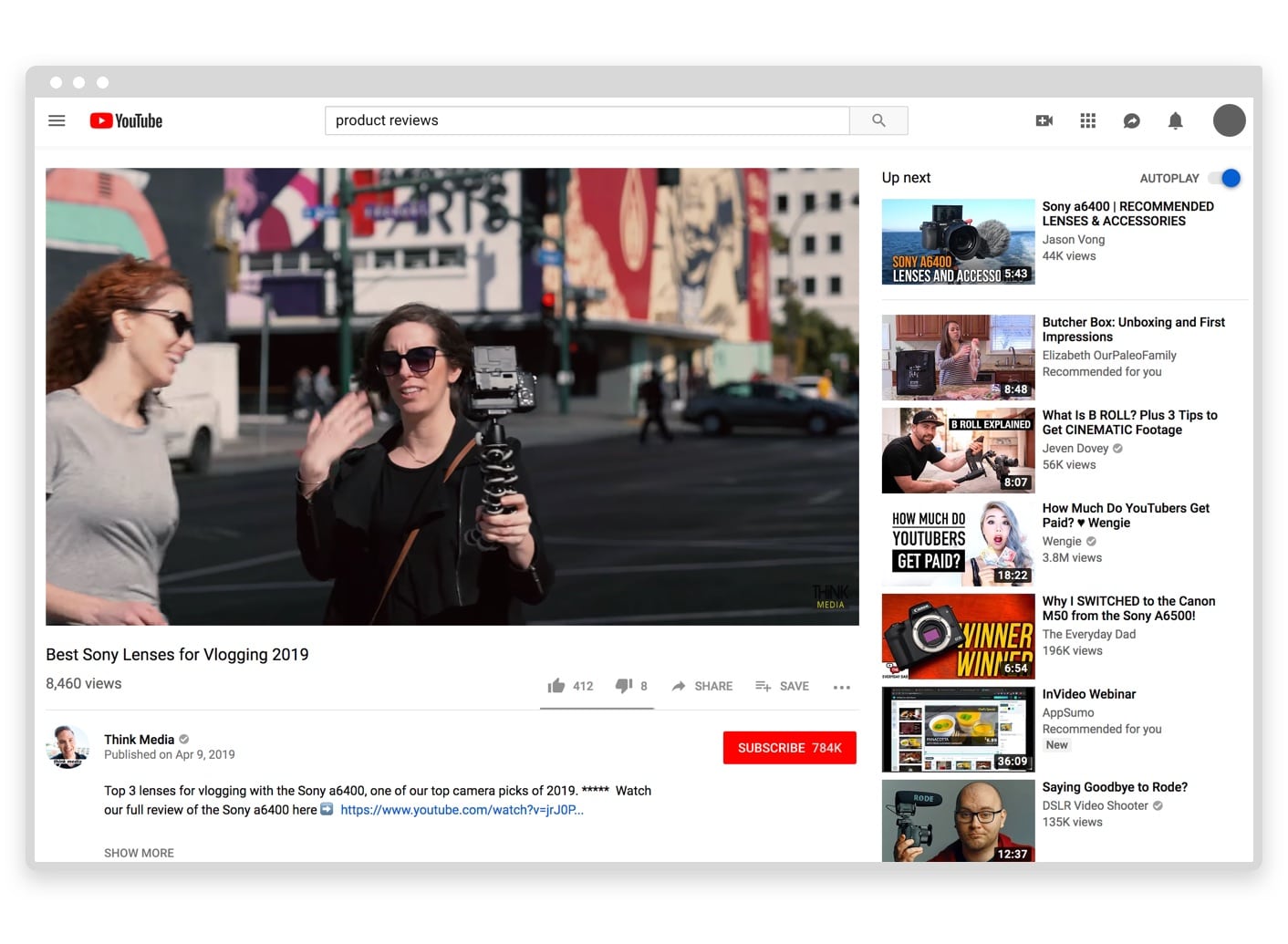 We want to hear about the experience of others before we spend our hard-earned cash.
Pro-tip: This video type can be challenging to do if you're only reviewing your own products. However, there is a workaround here. Instead of reviewing your own products, you can review products that complement your own. For example, if your eCommerce website sells backpacks for the modern traveler, other products that might interest your audience could be camera gear, space-saving products for a backpack, and so on. This allows you to focus your reviews on something else while keeping your own product on display. These type of reviews make you an authority in your field and cultivates a sense of trust among potential customers.
4. Unboxing Videos
As the folks over at Packhelp say, "If you can buy it, there's an unboxing video about it."
It may seem strange to think that this type of video actually does well, but the truth is that people search for these videos a lot. In fact, over 90,000 people type 'unboxing' into YouTube every month.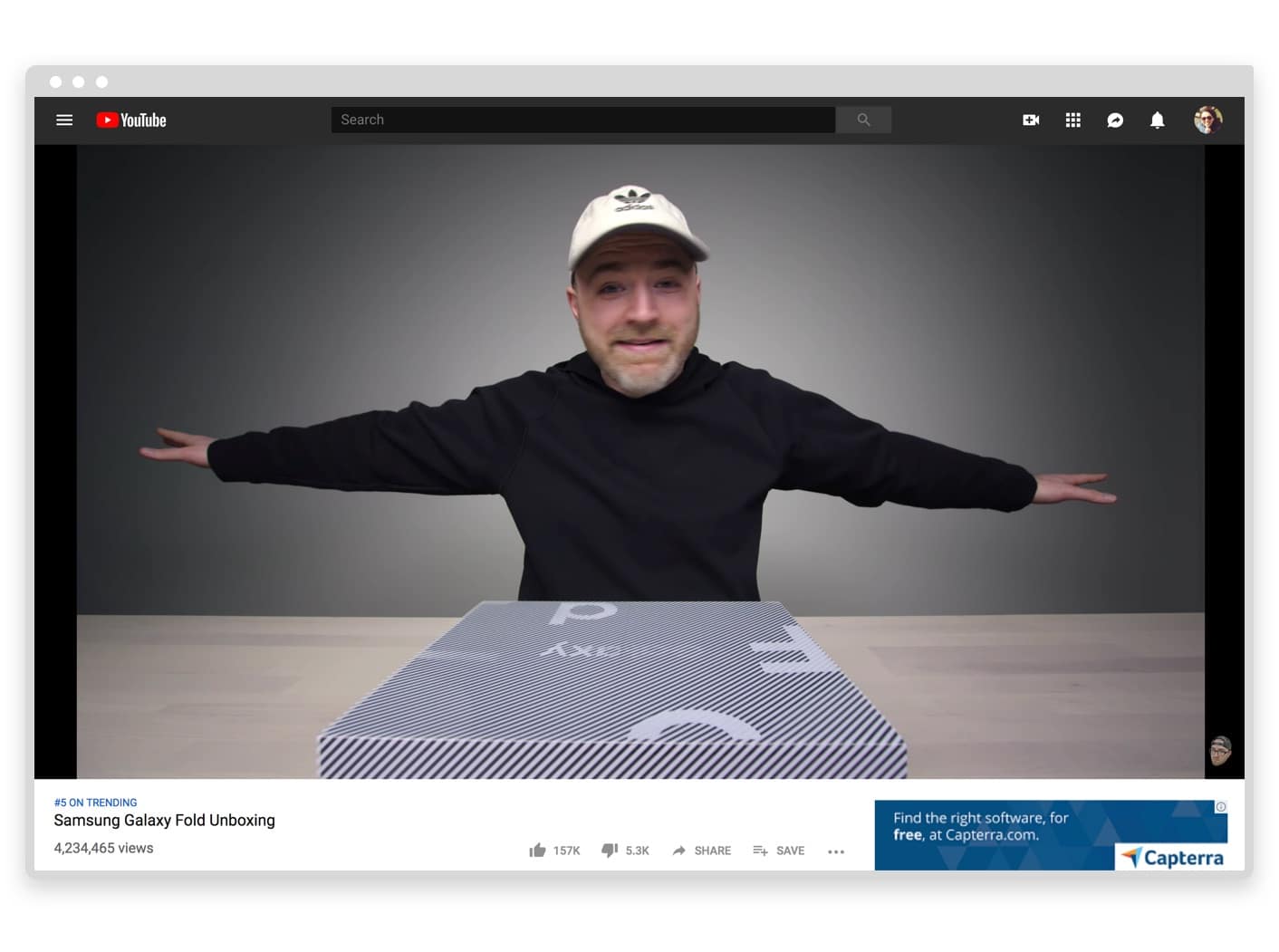 It's such a sought-after type of content that some YouTubers make all of their revenue simply from unboxing products and giving a review.
But, here's the tricky thing about this type of video. Like product reviews, while you can definitely create videos of unboxing your own products, they are more impactful if someone else does it instead.  As a brand, this could mean creating an influencer outreach plan to help get these videos created by a third party (and reach their audience, to boot!)
If your brand is already popular enough, then these videos could exist without your intervention. Social tools like Mention can help you find these type of videos as they're being published so that you can capitalize on that social proof.
Whichever way you decide to go is up to you, but this great video content to add to your video strategy.
Pro-tip: Find influencers who have unboxed adjacent or related projects and reach out to them about your brand.
5. Video Ads
Since we're looking at videos that help us sell, we can't ignore video ads and the role they should have in your video marketing efforts.
From Instagram and Facebook to Twitter, YouTube and LinkedIn, every big social platform lets you buy video ads and companies that are utilizing this are seeing a big impact.  For instance, Twitter found that promoted video ads can be 20% more effective at driving sales versus other ad formats.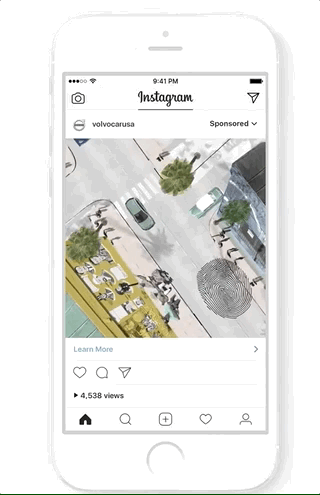 Underwear brand MeUndies used video ads on Facebook and Instagram to help sell more products, which resulted, "in a 97% increase in incremental purchases compared to other targeting methods," according to a case study published about their campaign.
In plain English, that means video ads on these platforms drove more product sales than all of their other marketing efforts.
A video ad is a bit different from the other video types listed above. The biggest difference obviously being that you're paying to promote them on these channels rather than simply posting organically and hoping for the best.
The other thing to consider when creating an ad is the videos should have a conversion-based focus. Other video types like unboxing videos, wouldn't make a good video ad since they're usually designed to build trust over time rather than prompt a lot of sales all at once.
This article has some great examples of what a social video ad can look like, so be sure to check it out to help you get a better grasp.
Pro-tip: Depending on the platform you use to run ads, costs and formats can vary. However, AdEspresso found that Instagram Story Ads were still relatively cheap but had some of the highest levels of engagement making them one of the most cost-effective ad options on the platform. If you're unsure with where to allocate your budget, try IG Story ads first and see how they perform
Relevant Video Metrics and KPIs to Measure for eCommerce Sales
Video metrics is a complex topic, but it's worth mentioning because if you want your videos to help boost revenue, then you'll need a way to find out if they're working to that end. In other words, you need to measure outcomes.
In the past, we've covered this topic at length in our article, Video Metrics Guide: How To Measure and Improve Video Performance. It various metrics and KPIs worth measuring — both in your regular video marketing strategy and in a PPC video marketing campaign.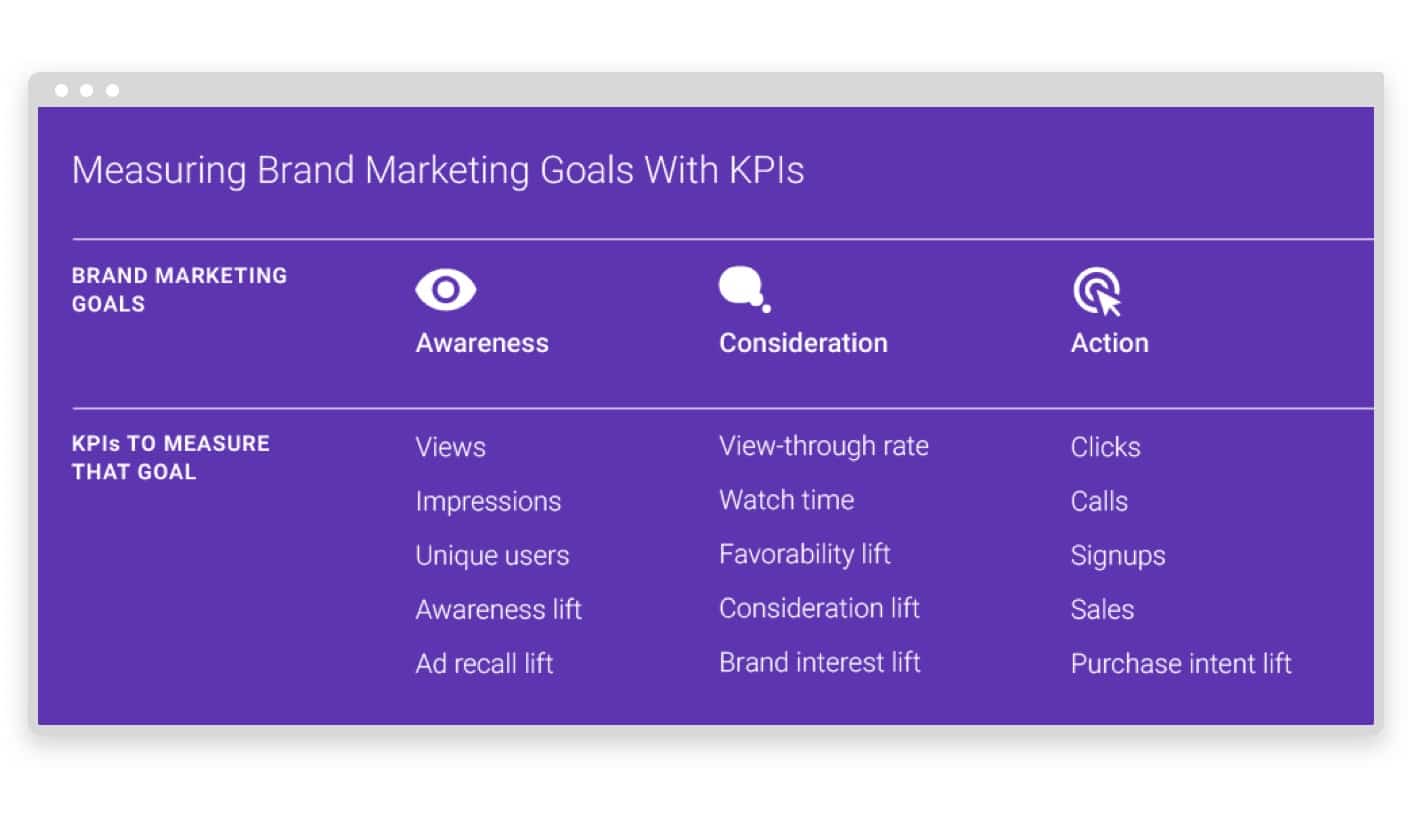 Source: Think with Google
We highly suggest you read the resource above as you go along your video marketing journey, but for now, we'll give you an overview.  Think With Google also gives some great insights on how to determine goals and set KPIs in order to put your video performance to the test.
They suggest you start planning by asking yourself this question:
"Which KPIs should we be tracking to understand if our video campaign is successful?"
To answer, they list 4 more questions to guide the planning process:
What is your marketing goal for this campaign? 1) Awareness, 2) Consideration or 3) Conversion? Each one makes up where your audience is in your funnel. Awareness means they've just learned about your brand so they're not ready to buy anything but that doesn't mean they won't do so in the future. Consideration is when someone is already well-acquainted with your brand and are considering whether or not you're the right choice for them to buy from you. Conversion is where your audience converts. They know and like you so they decide to take the leap and hand you their hard-earned cash. Depending on which stage you're targeting, you should tweak your approach in your video content to better appeal to that specific audience.
What are the KPIs for that marketing goal? If the goal is sales, then setting a goal of seeing an increase in sales linked to video related leads by X% is an example of a KPI.
What are the best video analytics to measure your KPIs? Which platform are you using? What type of analytics do they report and is that enough for you to discover how your videos are performing?
How will you optimize for engagement? Maybe you should run a retargeting ad for your online store. What course of action makes the most sense for your business?
The answers to these questions will help you figure out your KPIs and determine if your videos are working toward your sales goals. For each KPI, you'll want to define and measure a set of key metrics.
As you'll discover in our Video Metrics Guide, there are 10 video metrics that every business should keep tabs on: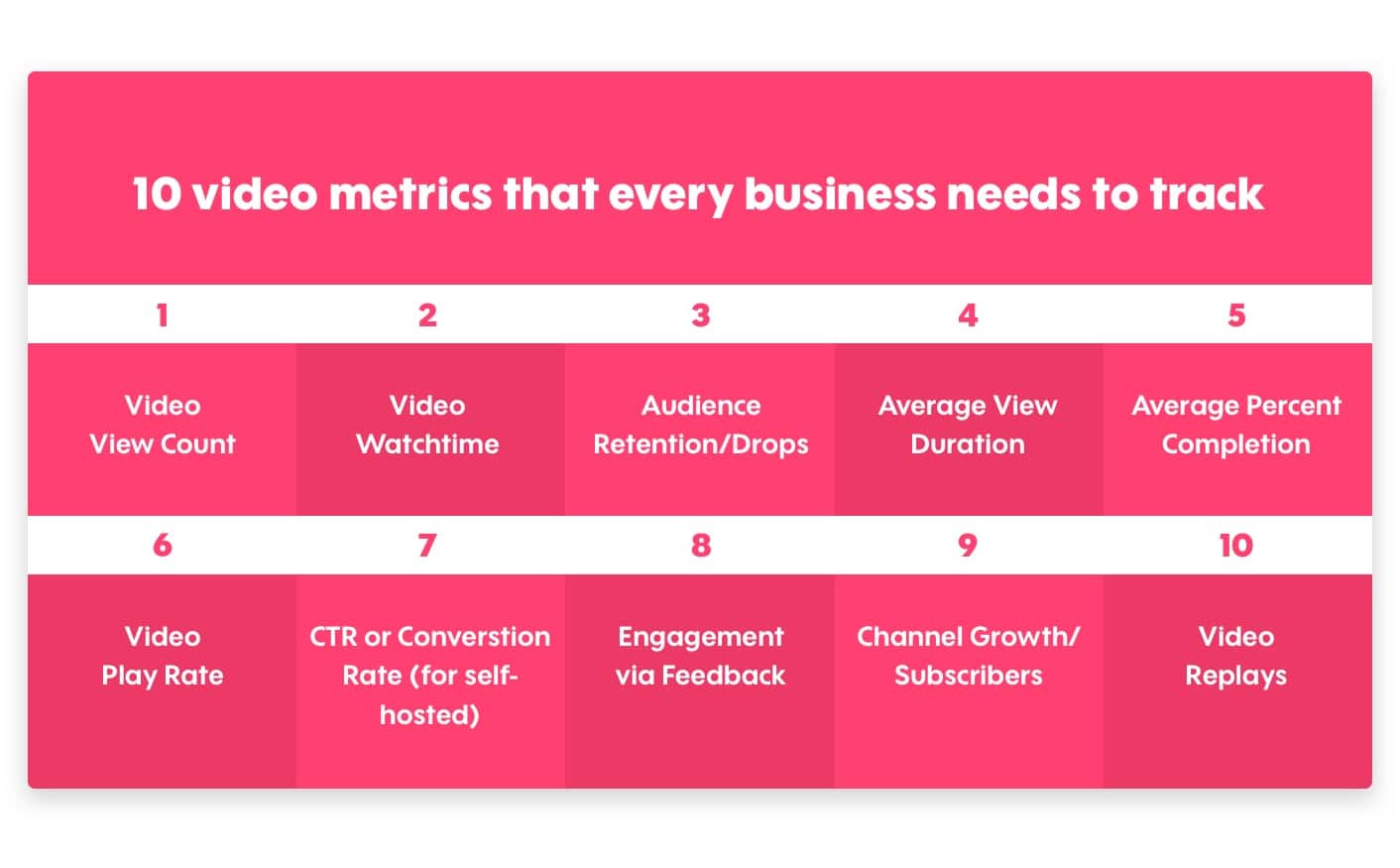 But since we're talking specifically about sales from video, we should look at metrics that relate to both.
CTR and CR: Two metrics you must track to understand how your organic posts are performing
The two most important metrics are click-through-rate (CTR) and conversion rate (CR).
If you're hosting videos somewhere outside of your website (YouTube, Facebook, Instagram, etc.) you'll want to look at the analytics on those platforms to see the CTR from your videos to your website, and then set up goals in Google Analytics to measure the conversion rate for that traffic.
Say 1% of viewers click the link from your video to your website. That's a 1% CTR.
From there, let's say 5% of that traffic makes a purchase. That tells you your conversion rate.
In case you decide to use video on content/product pages, you should measure how well these pages convert before you add in video, and then compare it after adding a video to the pages.  For example, maybe a particular product page converts at 5%. Try adding a video to the page and see if it drives more conversions than the original.
You can also measure the conversion rate of pages with video, versus pages without, to create site-wide benchmarks.
This is a pretty broad overview but in case you need it, here is a detailed walkthrough of how to find and measure true conversion rate in Google Analytics.
Now let's talk about video ads.
ROAS – The most important metric for paid video ads
If you're running ads and your main goal is driving sales, the metrics you'll measure will change, because the goals with ads are different from a broader social media strategy.
As that's the case, your main metric to pay attention to is your return-on-ad-spend (ROAS).
Many platforms like Facebook and Google calculate the return for you to make it easier to discover how much money you make back for every dollar that you put into your video ads. But even if the ads platform doesn't make this an obvious number, the math to find ROAS is easy to do.

The folks over at Disruptive Advertising put it this way: "You take the total revenue generated by whatever marketing [campaign] you want to evaluate, subtract what you paid to run your ads and divide the result by your ad spend."
For a simple example, say that you spent $100 on a video ad campaign and it generated 20 sales totaling $200 in revenue.
ROAS = (200 – 100) / 100
That's 1 or 100% return on your ad spend. For every $1 you spent on ads, you generated an additional $1 in revenue.
Use this formula with a calculator and whatever number you get back is your ROAS.  Easy-peasy!
Getting Your Videos Seen: Where to Share Your eCommerce Videos
It's one thing to make a plan and create your video content. But it's another thing entirely to get your videos seen. Thankfully, it's not as hard as you may think.
Your current marketing strategy likely includes social media, email marketing, PPC, and content marketing so you've already done a lot of the heavy lifting. As you'll see in the points below, an added benefits to video marketing is it works to support various parts of your overall strategy.
As far as getting your videos seen, there are three core actions you can take.
Continually use videos on social media
There are two ways to use video content on social media:
As organic social posts, and
As paid ads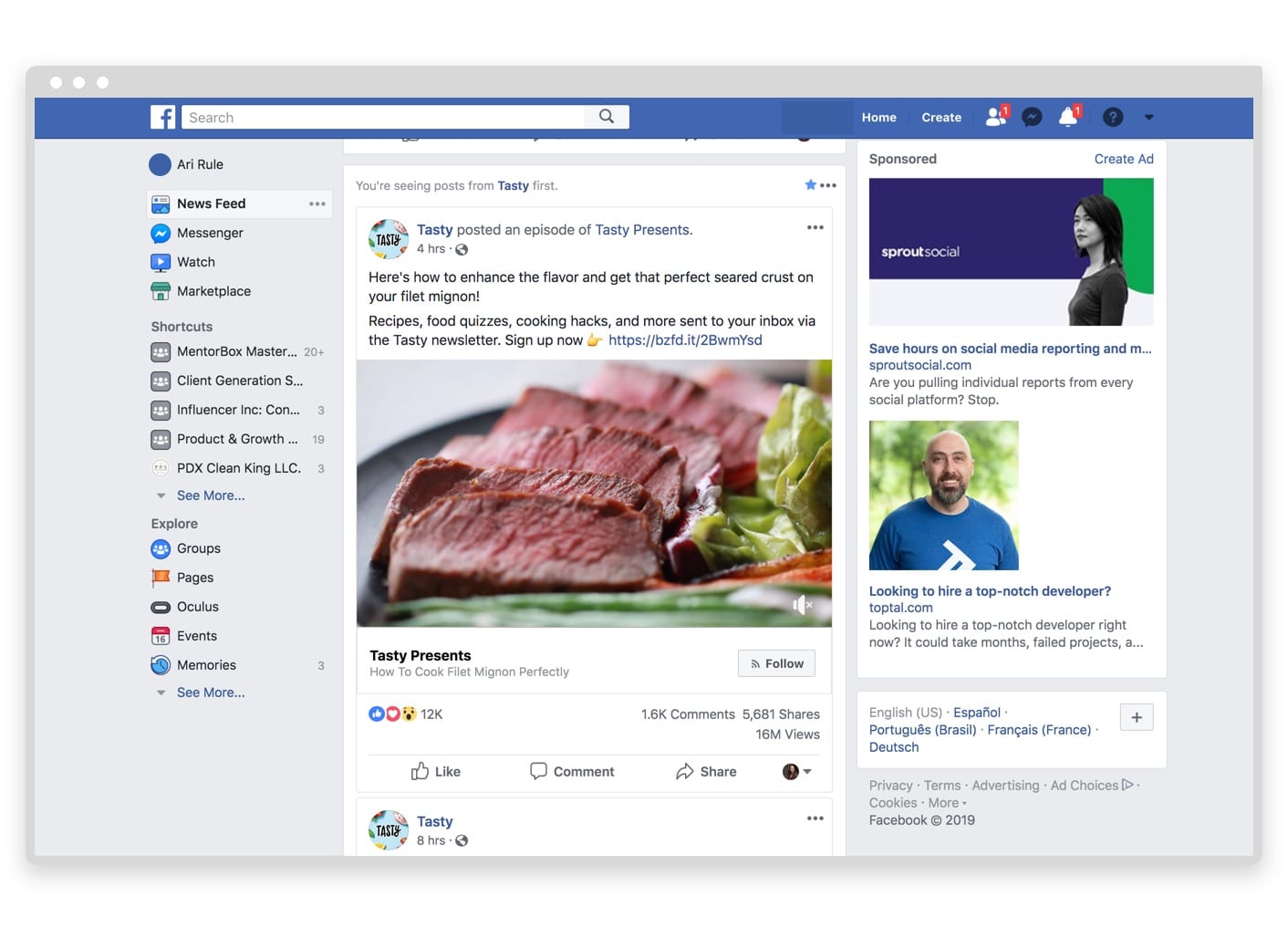 You can post your videos as organic social posts on Facebook and Instagram, Stories, IGTV, Twitter, LinkedIn and now even Pinterest as it does well to engage your followers on pretty much every platform.
For ad campaigns, you can add videos as part of your overall PPC strategy, but you can make these work hand-in-hand with organic social media efforts too. For example, if you see that a video post is doing well organically, then you could use that post as an ad to optimize reach and engagement.
Put your videos on your eCommerce site
There are many ways to utilize videos on your online store.  You can upload product videos to your product pages or embed videos onto your blog posts.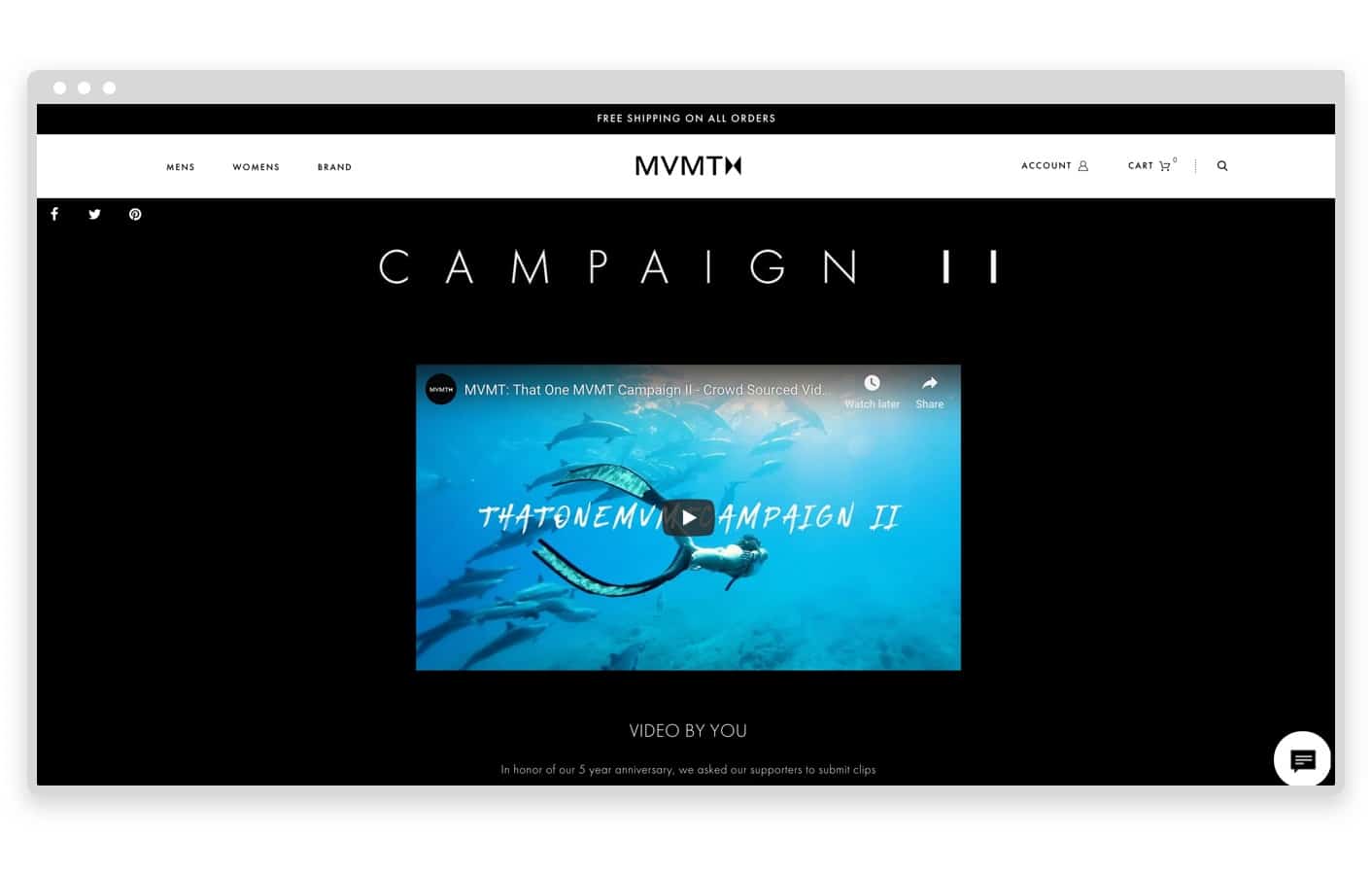 It's really up to you how to incorporate video throughout your website. The team over at The Good has a great blog post with more ideas on how to go about doing this.
Embed video on your landing pages
Unbounce did some digging on the impact video has on sales and found that using video on landing pages can increase conversion by 80%. How's that for a money maker?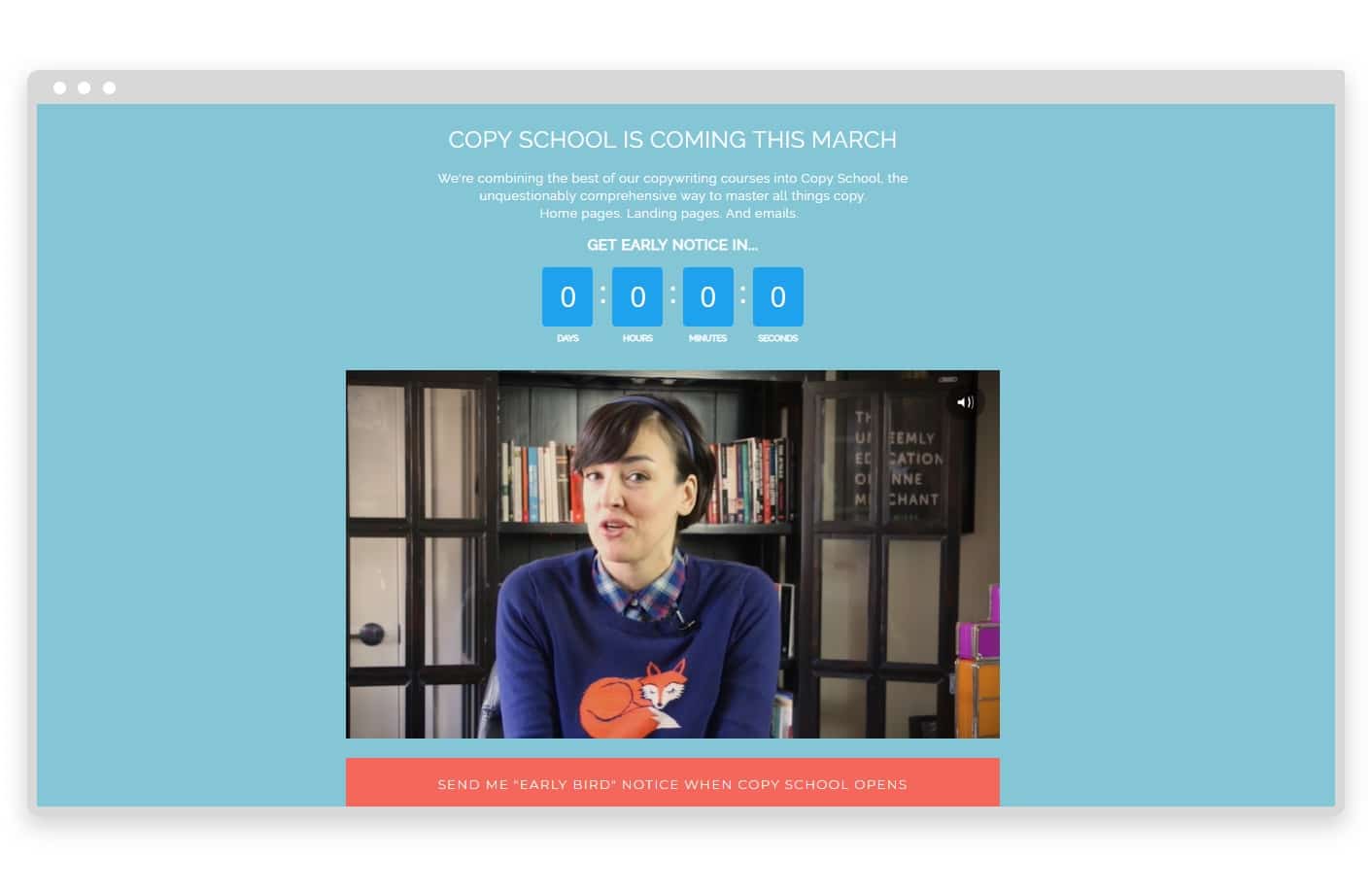 Many brands and entrepreneurs use video in this way because as we covered earlier, people love to watch video content.
You can usually convey your thought faster in video format than with plain copy alone. So by mixing the video into your sales funnels, you can push leads or potential customers down the pipeline even faster.
Getting Started with eCommerce Video Content
While it's clear that video marketing is the way to go, there are still some constraints that can cause us to hit pause on the endeavor.  Most notably, time and resources.
In fact, Buffer found that 83% of marketers said that they'd create more video if things like time, resources and budget were no longer an issue.  Limitations in these areas can be enough to keep us from moving forward. But fortunately, video marketing is becoming more and more accessible with video making platforms, like Promo.com, that address the need by saving both time and money, while providing professional-looking videos.
Our in-depth Video Marketing Guide will help you navigate what you need to set up your video marketing plan and offer ways to quickly and easily create high-quality video even on a shoestring budget.
It's worth it
One of the greatest benefits of creating videos — aside from the fact that people love to watch them — is how they can continue to work for you long after they're created.  They can give a boost with SEO, they can help with your email marketing efforts, they can keep building brand awareness and sending customers back to your online store a long time after they're published.
They're a truly amazing asset that you can start to use to help sell more products. If you haven't started using video yet, we hope you see the benefits and urge you to try it out.
Video marketing isn't as hard to do as you might think. And once you start to test and measure the results, you're likely to find that the hard work you put in now is going to pay off — literally.
Source: promo.com ~ Image: Canva Pro