Finding the right snacks can be a real hurdle in your weight maintenance journey. Don't fret! You're about to learn how you can snack smart and keep those pounds in check. Sit back, grab an apple (hey, you're already starting!), and let's dive into the world of "Healthy snacks to maintain weight."
Why Snacking is Important for Weight Maintenance
Contrary to popular belief, snacking isn't the enemy of weight management. In fact, it can help boost your metabolism. Eating small, frequent meals keeps your metabolic engine running, making it easier to maintain your weight.
Hunger & Portion Control
Let's be real; it's tough to make wise choices when you're hangry. Smart snacking can help regulate hunger and reduce the risk of binge-eating during main meals.
Nutrient Intake
Small snacks are a chance to up your nutrient intake. Add some fruits, nuts, or whole grains to your snacking routine, and you've got yourself a healthier lifestyle, my friend!
What You Should Be Looking For In Your Healthy Snacks To Maintain Weight
When you're on a quest for "Healthy snacks to maintain weight," it's a bit like dating—you've got some non-negotiables, right? Here's what you should swipe right on:
Nutritional Balance
Look for snacks that offer a balance of protein, healthy fats, and some complex carbohydrates. It's like the holy trinity of snacking.
Fiber Factor
Snacks with fiber are a bonus because they help you feel fuller for longer. It's like the Netflix series you can't stop binge-watching, except it's good for you.
Portion Size
Let's face it, no matter how healthy, if you eat a truckload of something, it's not going to help with weight maintenance. Always pay attention to the serving size of your healthy snacks to maintain weight.
Sugar Alert
Be cautious of snacks that masquerade as healthy but are loaded with sugar. Always read the label; if sugar is one of the top ingredients, it's a no-go.
Accessibility
We all have busy lives, so choose snacks that are easy to prepare or transport. If it's complicated, chances are you'll ditch it for a chocolate bar when the going gets tough.
Snack Recipes You Can Make At Home
---
High Protein Oatmeal Muffins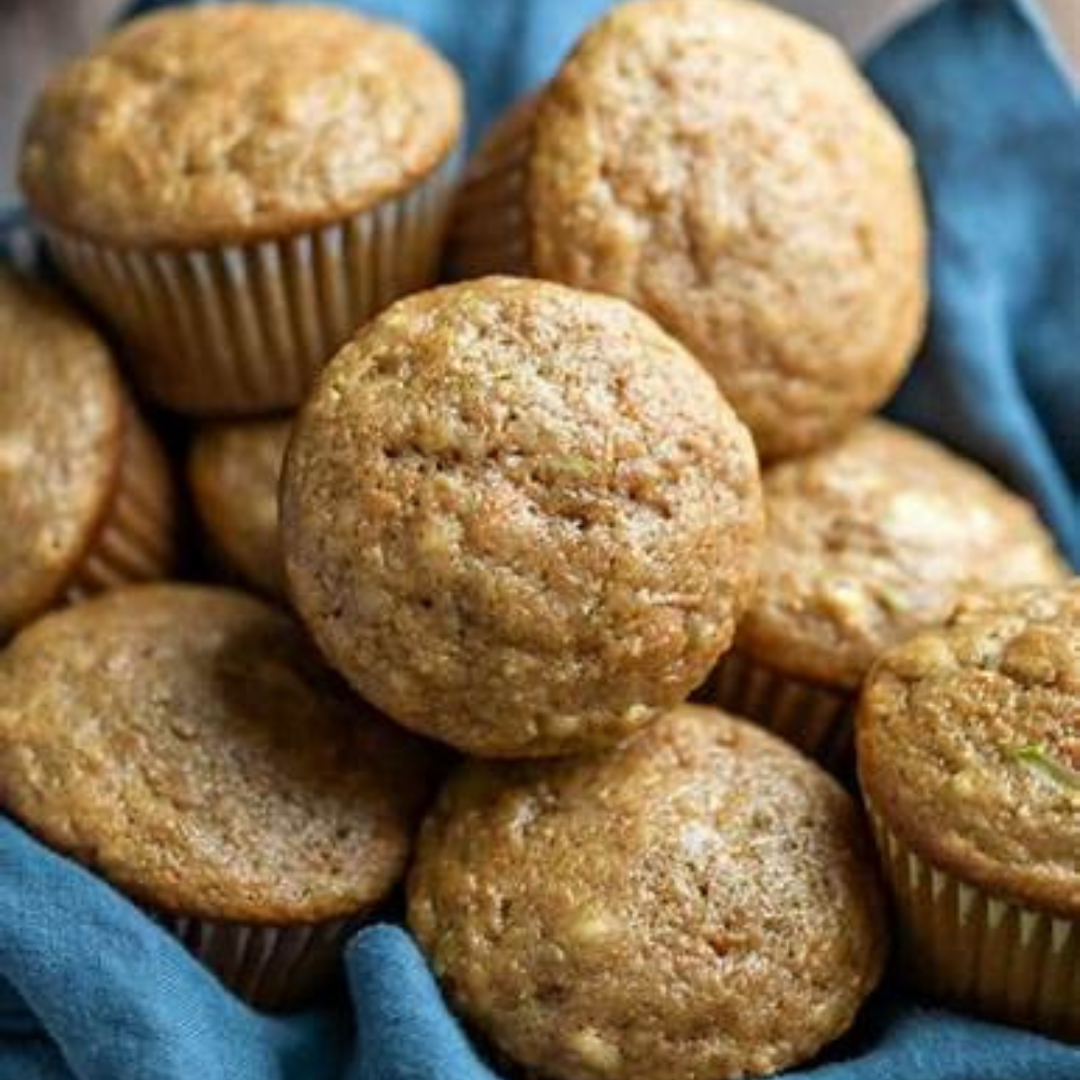 Ingredients
3 cups Rolled oats
1 tsp Baking powder
1 cup Almond milk or skim milk
2 Eggs
1 scoop AMPED Tri-Release Vanilla Custard Protein
1/2 cup Maple syrup
Instructions
Preheat the oven to 350 degrees. Spray 12 cup muffin tin.
In a large bowl, mix oats, baking powder, and protein powder.
Add milk, eggs and maple syrup, mix until combined.
Divide the oat mixture evenly among the cups of the muffin tin.
Bake for 20-25 minutes until the tops of the muffins are golden brown.
Cool 5 minutes in pan, then remove the muffins to plate and enjoy.
Notes
Top with fresh fruit such as berries, kiwi, bananas, etc.
---
IsaPro Peanut Butter Protein Balls
Ingredients
1 cup old fashioned oats
1/3 cup honey
1/2 cup peanut butter
1 cup shredded coconut
2 scoops IsaPro Chocolate
1/4 cup chocolate chips
Instructions
Combine all ingredients in a large bowl. Mix together with a spoon.
Roll into balls and place on a plate covered with wax paper. Top the plate with aluminum foil or place the balls in a plastic container.
Set the contents in a refrigerator for 30 minutes before consuming.
Enjoy!
---
Dairy-Free Lemon Poppyseed Energy Bites
Ingredients
1 scoop Chocolate IsaLean Dairy-Free Shake
½ cup old fashioned oats
1 tbsp poppy seeds
½ tbsp stevia
1 tsp freshly grated lemon zest
7 tbsp freshly squeezed lemon juice
6 tbsp water
Instructions
In a large bowl, combine IsaLean Shake, oats, poppy seeds, stevia, and lemon zest.
Add lemon juice and water, stirring until completely combined.
Shape mixture into balls and place in a sealed container.
Store in the refrigerator until ready to eat. Makes 12 balls.